Game Info:
This is a game that I have been working on since October, all on my own. It is now in version 2.0. So far I have only added the Intro stage for you to play in, as that is all I have coded as of now. Its the same one found the on the GMC and on Yoyo except its the newest one. My GMC account does not work so I have had no chance to update it there. I know it has some glitches, which are posted down below. I would appreciate comments and feedback.
http://www.yoyogames.com/games/show/64662
Mirror Link:
mediafire.com download.php?c2zolwmnz5z
(mediafire)
http://willhostforfood.com/?Action=download&fileid=56838
(willhostforfood)
Screen: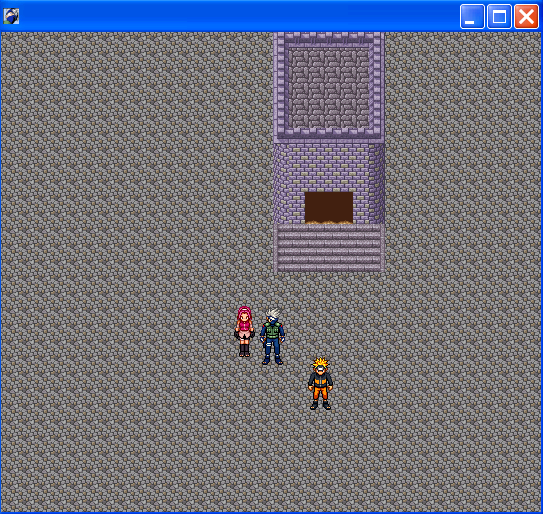 Controls:
Press F1 during gameplay to access controls. I have made it so you can see controls when the game loads up, so I will not bother putting them here.
Known Glitches:
You must press Enter to choose a command/spell and then press the space bar to hit a target.
Sakura's Healing Jutsu does not work as of now.
You cannot use items on the field or in battle at this time.
There are a few animation/sound glitches.
You cannot choose your target after you chose your spell. ( I dont understand why either.)
_________________
"And then the Anime God decided it's time for the new generation to take over...and he inspired a creation of a new character in his own godly image.
When the character was almost finished, the Anime God landed in front of him, bowed and said:
"From this day forward, thee shall be called Hatake Kakashi the Copy ninja, and thee shall control gravity, win and awesome all over the universe!"
And it happened. "
http://kakashigaidengame.forumotion.com/index.htm